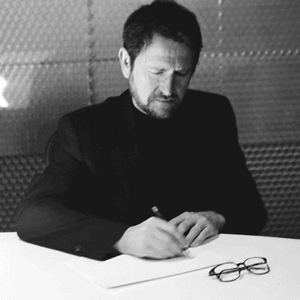 Founder
Needless to say, Mario is the founding architect of Mario Mazzer Architects. Graduated both in Interior Design and Architecture from Politecnico of Milan in 1978, he has a neverending love with paiting and worked as an artist exhibiting at the Venice Biennale.
In 2004 he was included in "The Design encyclopedia" of MoMA New York.
His eclectic personality leads him to simultaneously design a skyscraper while thinking to the detail of a chair.
Workaholic, he wears only black.